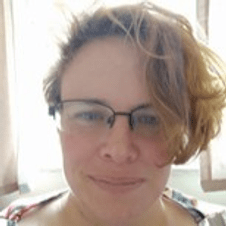 Fiona-Jane Wright
People & Talent Partner – People and Business Operations
Hi, I'm Fiona. I'm passionate about all things people and talent. The team here at Oddbox are delightfully odd... I feel right at home!
Having a young family has made me even more aware of how important it is to do good. My boys love getting their Oddbox, they can rescue a whole week's worth of fruit (straight into their tummies) the day we get our delivery. 
My learning and development journey at Oddbox has been supported from day one. I love seeing those around me being empowered to take on new projects and tasks. It's great that we can share knowledge and work closely together.